Concertjaar is weer voorbij :(
M'n concertjaar is helaas voorbij, met een mooie oogst tot gevolg. Bijna alle concerten waren van hoge kwaliteit, slecht enkele vielen tegen. M'n jaarlijstje van de concerten verschijnt morgen, de keuze komt uit de onderstaande waslijst.
Concerten
Snow Patrol
Keane > (met m'n moeder op stap ) (Support: Rufus Wainwright)
Athlete
Coldplay (Support: Vertigo & Richard Ashcroft)
Nada surf (instore Concerto)
Turin Brakes (Support: Hush)
Editors (Support: Howling Bells)
The Veils (Support: Jack Stafford Foundation)
Sufjan Stevens
Oasis (Support: The Corral)
Black Rebel Motorcycle Club (Support: Gliss)
Supergrass (Support: Jack Stafford Foundation)
The Frames (Support: Tracy Bonham)
Starsailor (Support: Wired Daisies)
Nada Surf (Support: Howie Beck)
Franz Ferdinand (Support: The Rakes)
Festivals
Rockin Park
Queens of the Stoneage
REM
Racoon
Interpol
Feeder
Krezip (:s)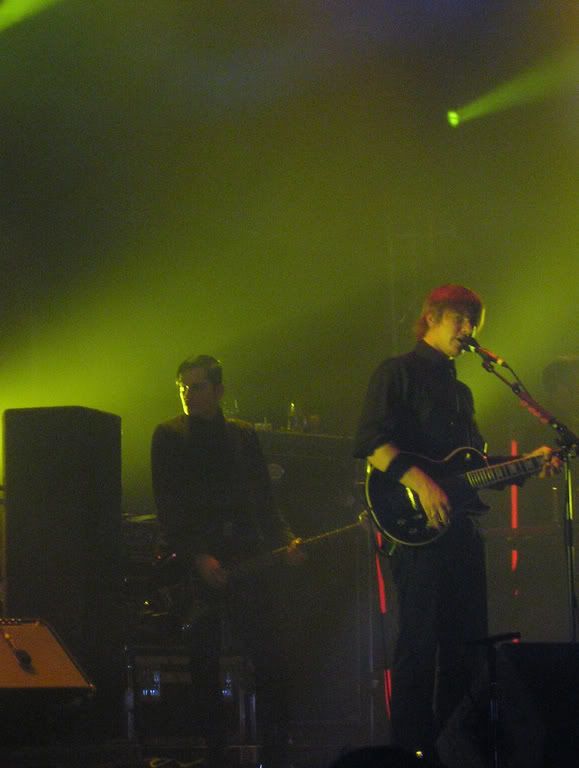 Rock Werchter
New Order
Kraftwerk
Roisin Murphy
Chemical Brothers
KT Tunstall
Millionaire
Interpol
The Dears
Athlete
The Tears
Rammstein
Faithless
Queens of the stoneage
REM
Flogging Molly
Keane
Foo Fighters
Feeder
Admiral Freebee
The Dresden Dolls
Green Day
Velvet Revolver
Rilo Kiley
Bloc Party
Soulwax
Lowlands
The Blue Van
The Magic Numbers
KT Tunstall
The Subways
The Polyphonic Spree
The Prodigy
Mark Foggo's Ska-sters
Face Tomorrow
Apocalyptica
Zita Swoon
Maximo Park
Arcade Fire
Art Brut
The Pixies
Panteon Rococo
Millionaire
Editors
Sons and Daughters
Queens of the Stoneage
Heather Nova
LCD Soundsystem
Foo Fighters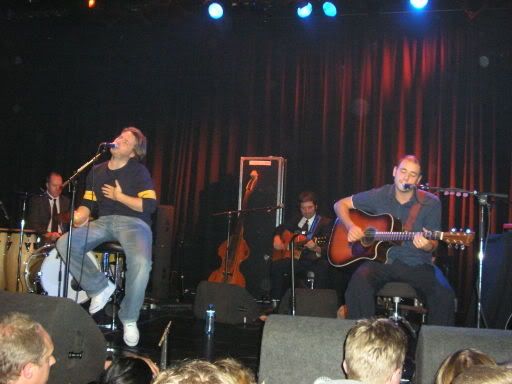 London Calling
Field Music
Amusement parks on fire
Guillemots
Battle
Forward, Russia!
Dogs
Duels
Clor
Test Icicles
The Music in my head
Architecture in Helsinki
Black Rebel Motorcycle Club
Elbow
Ik ben benieuwd of ik dit volgend jaar kan overtreffen. Lowlands zal ik zeker weer bij zijn, Haldern staat ook op m'n verlanglijstje. Werchter valt dit jaar waarschijnlijk wel af.